2022 // Painting series & zine

See Land is a series of work about perseverence, nature and cultural heritage. Input for the serie came from various visits of new Dutch lands and on- and offline study.

Background
See Land could be there. It's an illusory place like so many real ones. They are islands, naturally extracted from the water through time. See Lands are impressive for it's proud, persevering inhabitants that populate(d) these islands from the start. They originated spontaneously, but they can as easily disappear back into the water. Once populated, it's where mankind is at her best. At these See Lands, new cultures and traditions are created. New land is reclaimed. New families are settled.


Seeland
Type: Softcover zine
Size: 21 x 21 cm
Pages: 40
Misthoorn
Oil on canvas // 50x40 cm // 2022
Vlag en Wimpel
Oil on paper // 65x50 cm // 2021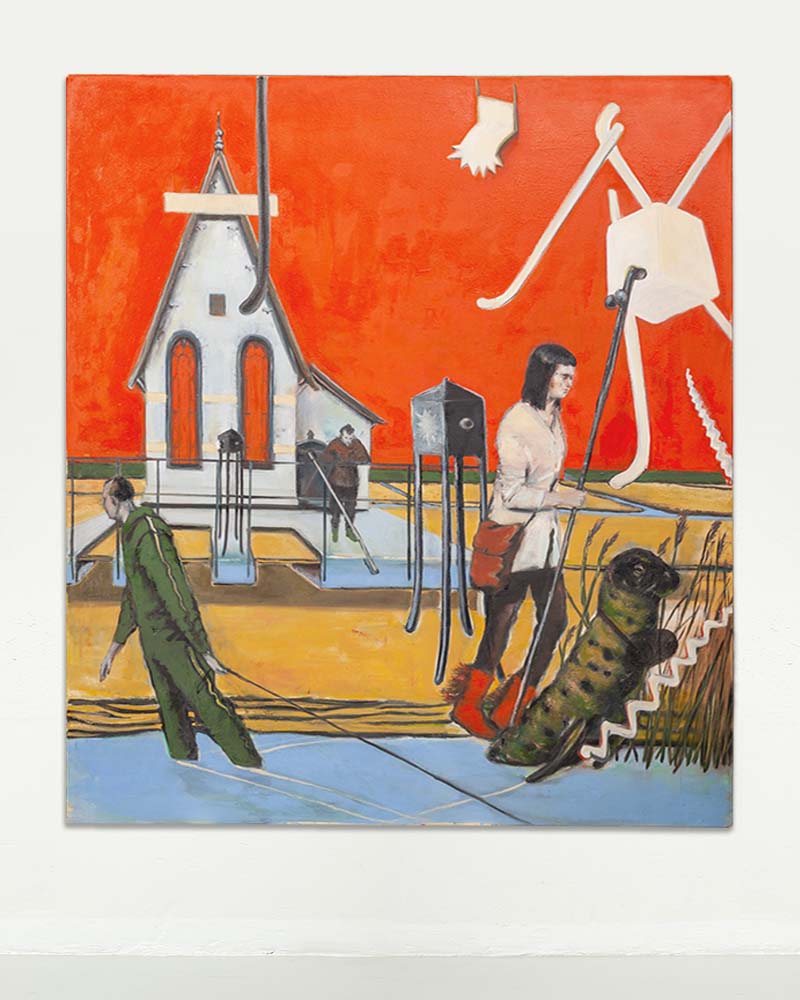 Herden
Oil on canvas // 150x170 cm // 2021
Zonder Titel
Oil on paper // 50x65 cm // 2021
Vissersjongen
Oil on paper // 30x42 cm // 2022
Garren
Oil on paper // 50x65 cm // 2022
Viswater
Oil on paper // 50x65 cm // 2022
Dans
Oil on canvas // 40x60 cm // 2022
Rookgordijn
Oil on canvas // 100x200 cm // 2022
Zicht
Oil on canvas // 170x140 cm // 2022
Louw
Oil on canvas // 110x145 cm // 2022
Zonder Titel
Oil on paper // 65x50 cm // 2022
Rietsnijder
Oil on canvas // 70x50 cm // 2021
Paalworm
Oil on canvas // 40x60 cm // 2022
Zonder Titel
Oil on paper // 30x40 cm // 2022
Vlakte
Oil on paper // 65x50 cm // 2021
De Wachters
Oil on canvas // 140x200 cm // 2022
Oogsten
Oil on canvas // 60x50 cm // 2022
Bouwers
Oil on paper // 50x65 cm // 2022
De Lichtwachter
Oil on canvas // 100x190 cm // 2022